RESEARCH PROGRAMS
MEDINA is leader in Drug Discovery from Microbial Natural Product Libraries and internal High Throughput Screening (HTS) programs are focused on strategic therapeutic areas: Infectious and Parasitic Diseases, Oncology and Neurodegeneration.
NEWS
Click on above image and keep up to date with our latest news.
SERVICES
MEDINA offers a wide panel of research services for the discovery and development of new natural products and biomarkers, with application in the pharmaceutical, agri-food and cosmetic sectors, and other biotechnological sectors.
MEDINA discovers bio-active molecules, drug leads for unmet medical needs and high value biotechnological products.
We are exclusive owners of one of the world´s largest Microbial Collections (190,000 microbial strains), and Natural Products Libraries (over 135,000 extracts & fractions).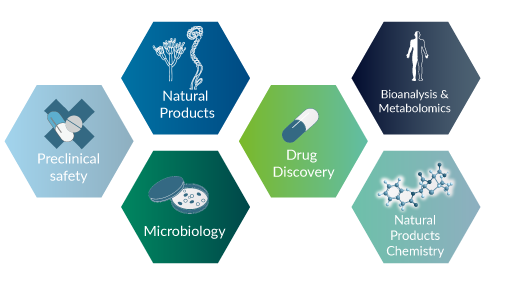 SUBSCRIBE TO OUR NEWSLETTER