With diverse chromatographic and high-resolution mass spectrometric equipment, MEDINA offers a data-driven strategy supported by its bioanalytical platforms to perform targeted and untargeted analyses, following the search and validation steps of metabolomics biomarkers.
The detection of metabolites involved in human diseases can be used to develop new biomarkers, using cells, tissues, organs, or biological fluids. Among the analytical techniques that can be employed in metabolomics applications, mass spectrometry (MS) in combination with separation techniques, such as liquid chromatography (LC) or gas chromatography (GC,) enables the quantitative detection of multiple small molecule metabolites, providing an efficient method for monitoring changes in concentrations and fluxes of specific endogenous metabolites involved in key disease-related or other specific cellular pathways.
Our LC-MS GC-MS metabolomics platform provides state-of-the-art capabilities in terms of sample preparation, instrumentation (LC-QTOF and LC-triple quadrupole and GC-MS simple quad configurations for metabolite profiling and targeted metabolite profiling, respectively), innovative model building, and access to proprietary spectral databases for metabolite identification.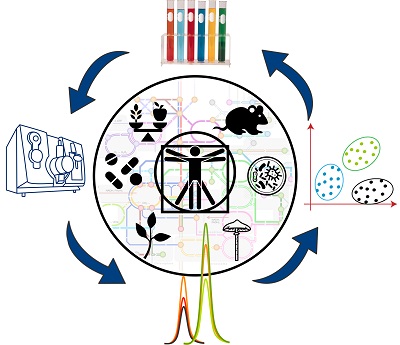 ---
Metabolomics Biomarkers Services