Preclinical Safety
---
Our extensive past experience in a Big Pharma environment and current collaborations and contract research services with large and Biotech companies, and the Academic sector support our High Capacity Preclinical Assay Platform and assessment services.
Our Preclinical Integrated solution follows pharmaceutical industry standards that ere applied to high throughput preclinical analysis involving in vitro/in vivo Safety/Efficacy studies.
Our state-of-the-art facilities guarantee fast turn-around times due to the high automation of the screening platform.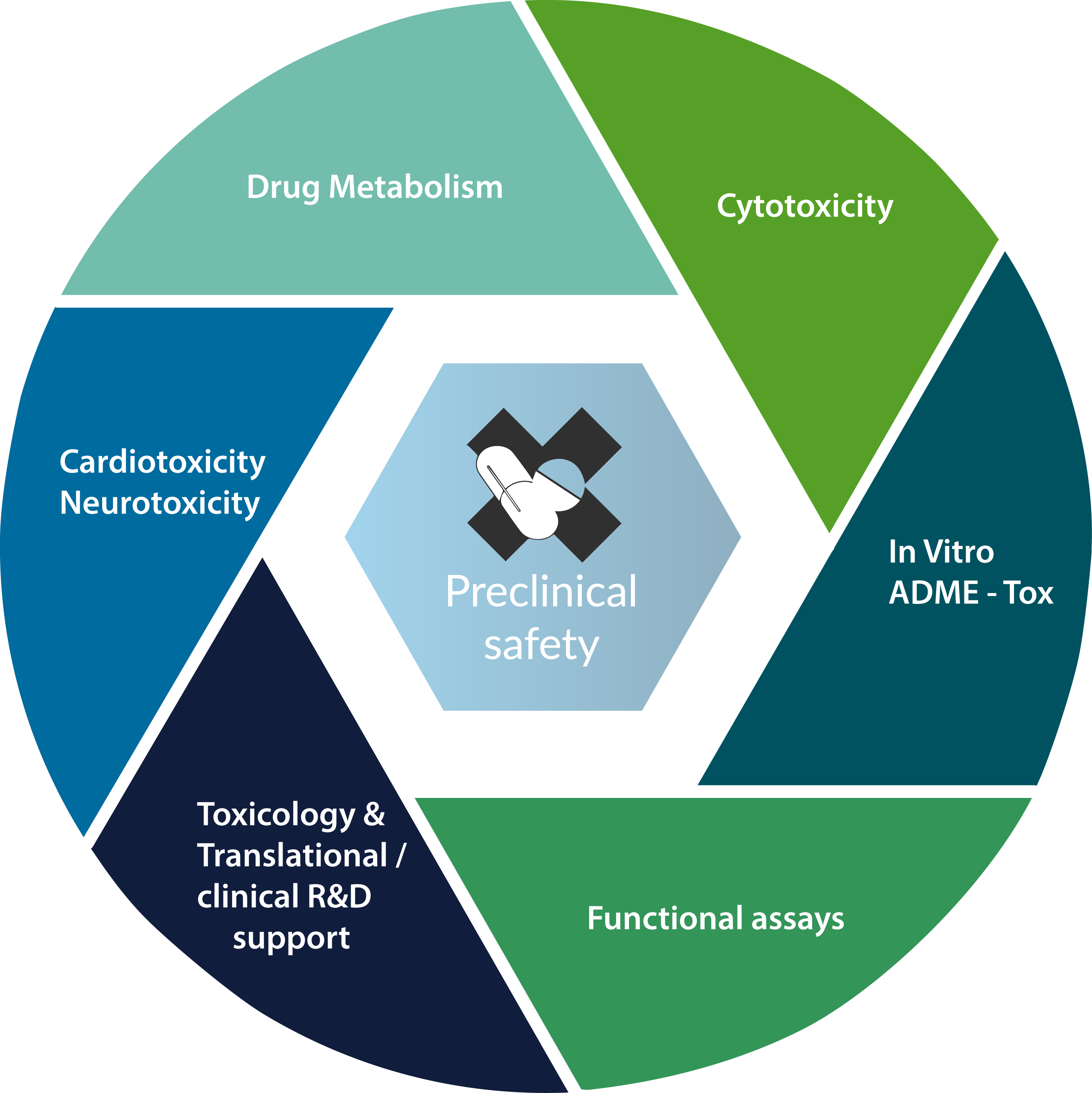 We address preclinical issues by identifying potential liabilities of new leads in the early stages of the Drug Discovery process: